Teaching and Instructional Activities
Last updated 8/23/2017;10/20/17;4/27/2018. 11/30/2019. 2/22/2020. 5/31/2021. 12/7/23.
5 courses in 2 years.
2027

Spring 2027 no class or ME/EECS210 Linear Multivariable Control
ME211 Nonlinear Control  +   ME142 Mechatronics

2026

Spring 2026 no class
Fall 2026 ME280 Fractional Order Mechanics +   ME142 Mechatronics

2025

Spring 2025: No class or ME/EECS210 Linear Multivaraible Control
Fall 2025: Advanced Controls: Robustness and Optimality +   ME142 Mechatronics or Digital Twins

2024

Spring 2024 ME210/EECS210 Linear Multivariable Control - additional teaching load. [Textbook link] "Linear System Theory, 2nd Edition" by Wilson J. Rugh (Author), Thomas Kailath (Series Editor)
Fall 2024: ME211 Nonlinear Control  +   ME142 Mechatronics [Textbook link]

Playlist for all recorded lectures (Sp2021) [yqchen@ieee.org for the Youtube playlist link]

2023
2022 [sabbatical leave]

Spring ME-142 Mechatronics (Youtube playlist)
Spring ME-210 Linear Multivariable Controls (Youtube playlist)
Summer ME-143 UAS - Unmanned Aerial Systems [Dr. Stark]
Fall ME-212 Advanced Controls: Robustness and Optimality [cancelled] to be offered Fall 2025 due to sabbatical year. (Fall 22 to summer 23)

2021
2020
2019
2018
2017
2016
2015
2014
2013
Scorbot-ER 4U Robotic Arm for Teaching Mechatronics
Informal Classes
Formal Classes
Fall 2014. ME-280 "Fractional Order Mechanics" course flyer (PDF)
Spring 2014. ME-142 Mechatronics.
 
Spring 2013. ME-142 "Mechatronics" - we will have 48 spots open for registration. Please note the prerequisites: ENGR 57 Dynamics, ENGR 65 Circuit Theory. See our MESA LAB Flyer on Mechatronics.

Official Textbook: De Silva, C.W., Mechatronics--A Foundation Course, CRC Press/Taylor&Francis, Boca Raton, FL, 2010.
https://ucmcrops.ucmerced.edu:443/xsl-portal/site/mechatronics (Full syllabus in CROPS)
We are designing take-home labs ... (Lab Syllabus in CROPS)
We want our students MAD (modeling, analysis and design) ready for whole cycle of building a mechatronics system.
Mechatronics @Utah State, @Colorado State
Top five wanted topics for ME-142: 1) General automation and control (34/42); 2) Sensor (21/42); 3) Robots (18/42); 4) Programming and simulation (PLC,Matlab,Arduino) (16/42); 5) Circuits (10/42); Spring 2013 week-2 surveyed.
Each 75 min. lecture comes with a quiz sheet from beginning of the lecture and submit by the end of lecture. Seriously fun(damental)!

Fall 2013. ME-280 "Fractional Order Mechanics" - well yes, this is fractional calculus in mechanics. It is related to "Fractional Calculus in Bioengineering" and of course, "Fractional signals and systems" and "Fractional order systems and controls", "Fractional order signal processing" as well as "Distributed Order Dynamic Systems". "Fractional order" in PubMed and ScienceDirect and ieeeXplore. This course is open to and will benefit ALL campus graduates with differenrial equations as the core prerequisite. Undergraduate seniors are able to succeed in this course too.
MESABox - Getting to real time in (almost) no time at (almost) no cost.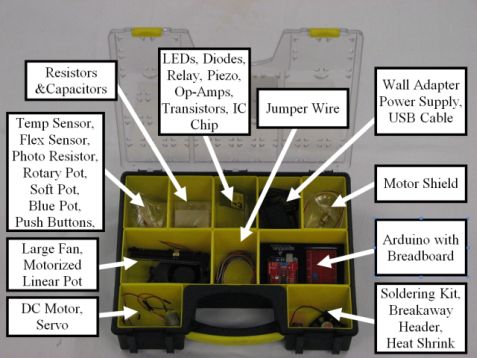 MESABox Apps: More exciting ones are coming.