Mechatronics @ UCMerced
Welcome to the Mechatronics, Embedded Systems and Automation Laboratory (MESA Lab) 
Real solutions for sustainability.

Lab Members (March 16th, 2013)
 
The MESA Lab
The MESA Lab was established by Professor YangQuan Chen in 2012.  This multi-disciplinary group researches a broad range of topics including:
More information on our research in these areas can be found on the Research page, including a list of recent publications by the group.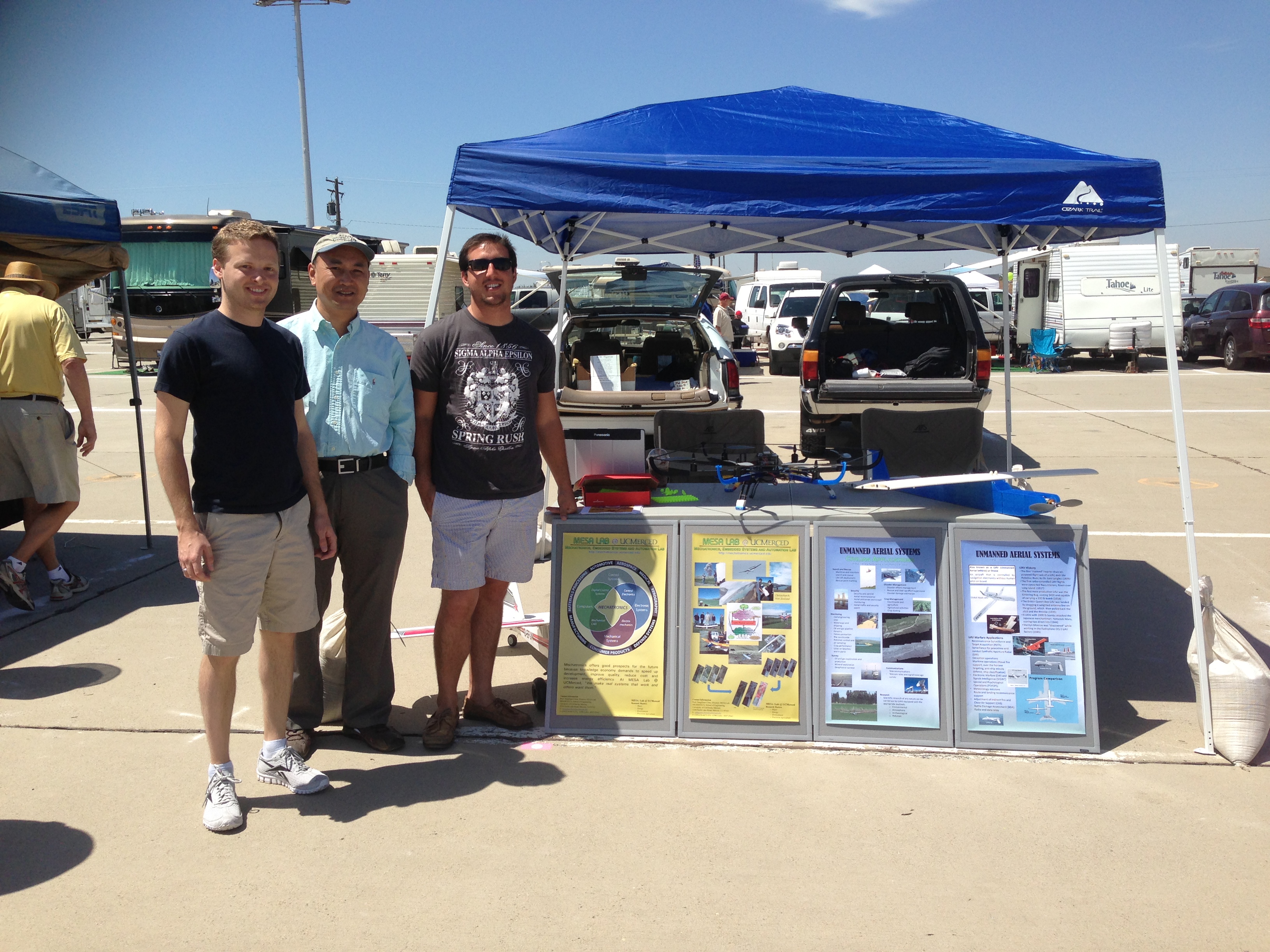 Sean Rider, Dr. Chen, Brendan Smith @ IMAA, May 26th, 2013


Last Meeting Spring 2013, May 9th, 2013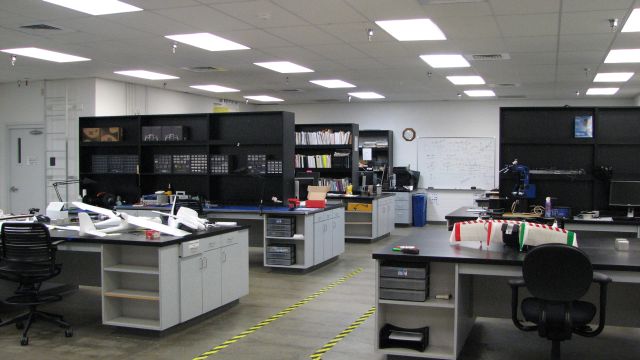 MESA Lab (Nov 24th, 2012)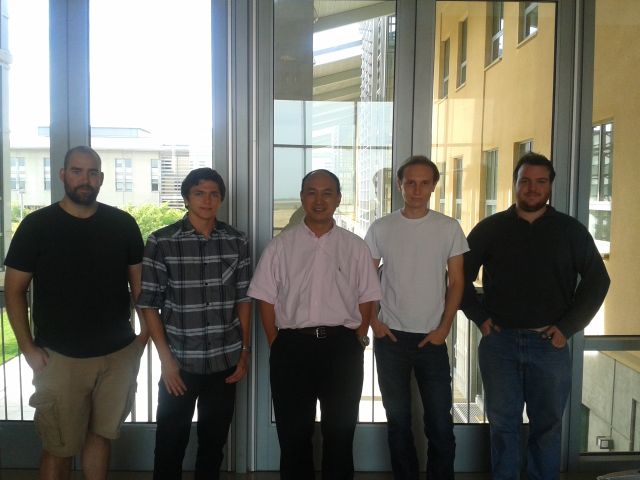 Dr. Chen with Undergraduate Researchers (Sept, 21, 2012) 
MESA LAB Contact information: M:
Mechatronics, Embedded Systems and Automation (MESA) Lab, 4225 N. Hospital Rd., Atwater, CA 95301, USA;
T
:209-2284398;
F
: (209)2284047;
G
:
googlemap
;
E:
yqchen@ieee.org
;
Y
:
MESA LAB Youtube Channel
;
W
:
mechatronics.ucmerced.edu
;
O
: SE1-254. ME/EECS/SNRI/UCSOlar, School of Engineering, University of California, Merced,
5200 North Lake Road, Merced, CA 95343, USA
.