Merced-Berkeley Drone Research Workshop
Merced-Berkeley Drone Research Workshop
Date: April 28, 2018, Saturday
Time: 11:00-3:30pm
Venue: MESA LAB @ UC Merced Castle Research Facility @ 4225 Hospital Rd, Atwater, CA 95301. T: 209-2284398
Contact: Prof. YangQuan Chen, yqchen@ieee.org
Free to all, free lunch (pizzas/water/soda)
How to reach: Put "4225 Hospital Rd, Atwater, CA 95301" in GoogleMap, Drive, Press MESA LAB Button in the Front Door or call lab phone 209-228-4398 (It is a closed community, escort is needed to get in and to get out). Our lab is "Room #22, ENG-820"
Special Guests:
Background: All started from this CITRIS seed grant of $60K. http://citris-uc.org/citris-and-the-banatao-institute-award-611000-to-eleven-information-technology-projects/

Consequences-aware co-piloting system for human-in-the-loop drone operations
Principal investigators: Mark Mueller (UC Berkeley) and YangQuan Chen (UC Merced)
Initiative: People and Robots
Small unmanned aerial systems (UAS) are becoming more and more prevalent, driven by consumer interest and their potential for revolutionizing aspects of commercial applications, such as delivery of urgent goods. The expected ubiquity of such systems raises concerns about their safety, and the ability of such autonomous systems to operate safely in densely populated areas (where their value will be greatest). We propose to develop a system which adds an additional layer of safety to aerial systems operated by a human pilot, by monitoring the UAVs environment for visual cues, and monitoring the human pilot for signs of distraction. The system will endow a UAS with the ability to reason about its safety, and the consequences of safety failures during its operation. The UAS will furthermore continuously reason about possible safety maneuvers in response to likely failures — in the event of an emergency, the vehicle can then execute its last safe maneuver, thus reducing the system's danger. We will exploit the capabilities offered by combining expertise from UC Berkeley and UC Merced: prior experience with rotorcraft, and safety thereof from Berkeley will be combined with experience on human factors, general UAS safety, and the drone safety center at UC Merced.
Program Time slot/Name/Title

11:00 Arrival & set-up
11:15 Nathan Bucki. Improved Quadcopter Disturbance Rejection Using Added Angular Momentum
11:30 Dennis Schradick. Real-time calibration for localization of UAVs using ultra wide band sensors
11:45 Derek Hollenbeck. Fugitive methane detection and localization with sUAS using adaptive search model
12:00-12:10 Lance Christensen. OPLS drone methane sniffing systems
12:10 -- 13:00 LUNCH BREAK
13:00 Haoyu Niu. A Detailed Study on Accuracy of Uncooled Thermal Cameras by Exploring the Data Collection Workflow
13:15 Xiangyu Wu. Towards a consequences-aware emergency landing system for unmanned aerial systems
13:30 Guoxiang Zhang. LoopSmart: Smart Visual SLAM Through Surface Loop Closure
13:45 Tiebiao Zhao. Low Cost Autonomous Battery Replacement System for Quadrotor Small Unmanned Aerial Systems (sUAS) using 3D Printing Components
14:00 Mark Mueller. How to do state estimation with attitudes?
14:30 Brandon Stark. UCOP EHS COE of UAS Safety
14:45 Prasanth Kotaru. Geometric L1 Adaptive Attitude Control for Quadrotor on SO3
15:00 Jun Zeng: Geometric Control and Differential Flatness of Quadrotor with Load suspended from a Pulley
15:15 Discussion, tour of Merced MESA facilities.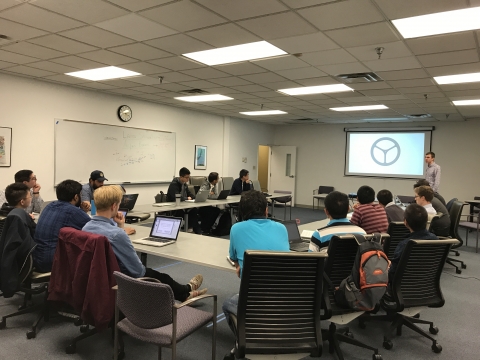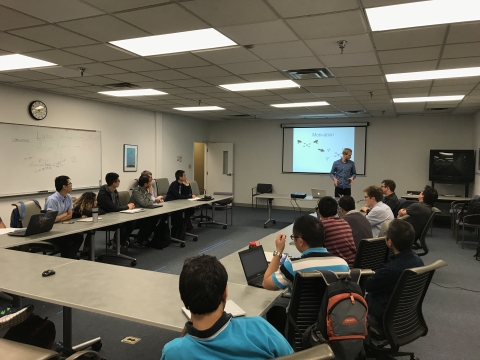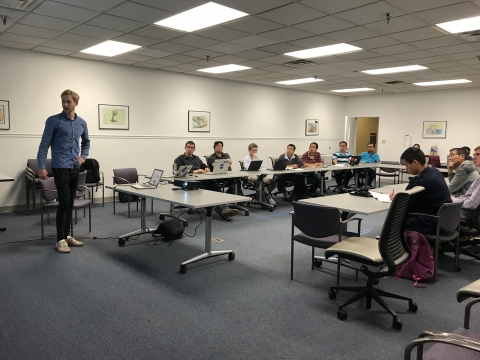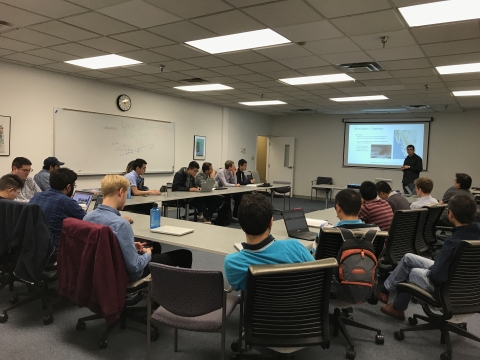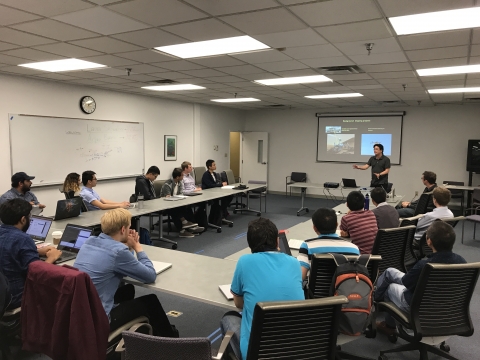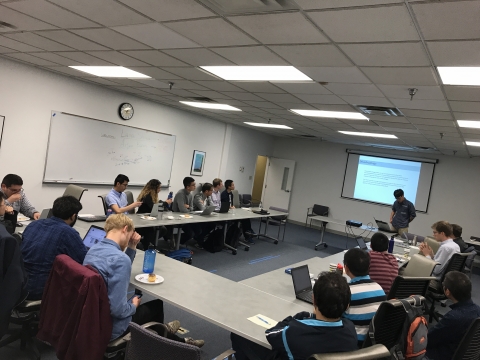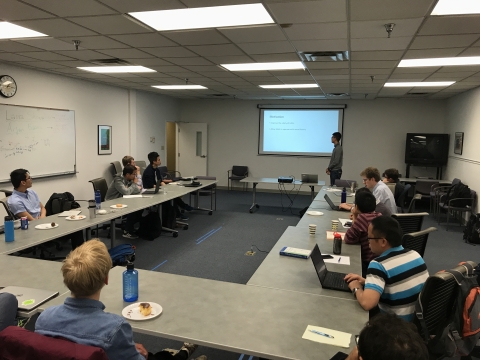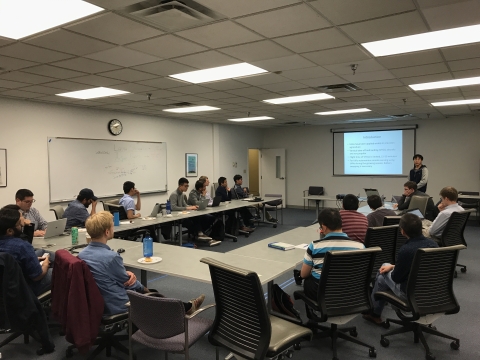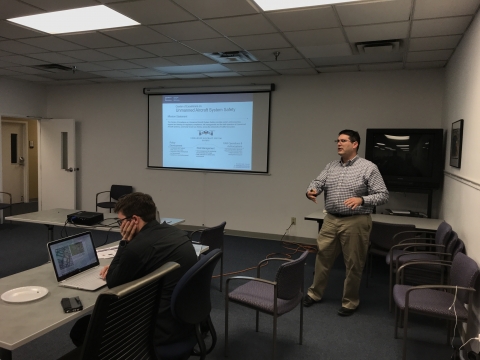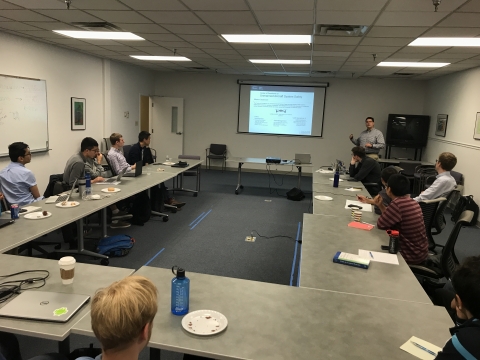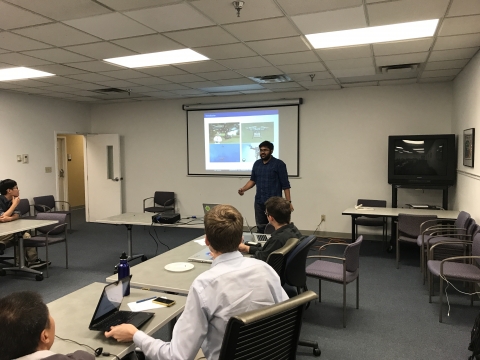 ---
Page created by Prof. YangQuan Chen. 4/26/2018. Last Updated: 4/26/18. 4/29/2018.